Your Next
Move
For Racers
Candid Badger Creations is offering a budget conscious website package suitable for small local and regional racing teams.
Tailored to teams that participate on "local" tracks and regional travelling series, Candid Badger Creations will create an attractive, functional webpage that your team can use for marketing purposes and keeping fans engaged with your team.
While Social Media is great for its ease of use and allows and for real time interaction with fans, a web presence can be a complimentary piece that will allow you to provide greater ROI for existing sponsors, showcase your team in order to attract new sponsors, and keep the people in the stands cheering for you lap after lap.
Why should you have a Website?
Social media moves and changes constantly. Content has a shelf-life measured in days, hours and minutes.  A website gives you a stable foundation on which to build. This allows you to showcase important content that you want people to be able to find easily. 
Think of it as a place to park information like merchandise information, contact details, results, sponsor engagement, and race schedule.  It also heightens the appearance of professionalism for your team.  
Most people will check out your social media and give you a follow.  Most businesses will first check out your webpage. Design the site with that in mind, and it becomes a sales and sponsorship fulfillment tool, not just a vanity project.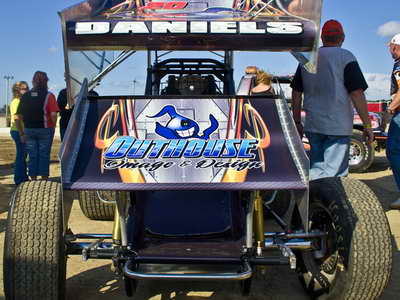 Why Choose Candid Badger Creations?
I know racing.
I know, for small race teams, having a website is a "luxury."  It's not a need like tires or a new shock mount.  My pricing takes that into account.
I know how to develop content that is sponsor and fan friendly on a site that is clean and easy to use.
I will work work with you to create a site that will help you attract sponsors
I know you don't have time to learn how to do this yourself.
Here's What You Get
A custom URL
A five page (Hompage + 4 child pages) website designed around your creative input
A hosting and monthly maintance package that runs January-December, encompassing the entire racing season.
Content developed with your marketing strategy in mind.
Ability to integrate social media feeds and access to write your own posts if you desire.
Metrics to enhance sponsor ROI.
Basic Package: $500
Additional Customization is extra. Two year commitment required. Contact for more details. 
For more information hit the  button below and fill out the contact form.
Get the Free 2022 Sponsorship Guide
The Guide is free. We hope it helps you to see what you have to offer sponsors and gets that sponsorship search going.
It's been a painless process working with Tom at Candid Badger Creations. When I click the site it gives me a great pride the way you have portrayed my family and our team. You've done a great job at conveying who we are, why we do what we do and what we aspire to be.